6. Project planning
Mind maps can be extremely useful for creating project plans, and also for analyzing existing plans so that they are easily understandable.
The need for breaking down a complex project plan is especially important for projects where the documents can run into hundreds of pages.
Some of the different branches in your project planning mind map can include:
Project management approach

Project scope

Change Management Plan

Communications Management Plan

Cost Management Plan

Procurement Management Plan

Project Scope Management Plan

Schedule Management Plan

Quality Management Plan

Risk Management Plan

Staffing Management Plan.
A mind map will help you flesh out these plans so that nothing falls through the cracks.
7. Solving specific problems
During the course of your project you will have to fix multiple issues which will crop up, sometimes on a daily basis.
You can use mind maps to get to the bottom of these issues and use a framework to start solving them. This mind map should let you ask the 5W+ 1H questions:
Who

What

Where

When

Why

How
You can start with the problem statement in the core and use multiple branches to represent each of the questions.
As you start fleshing out the problem statements you will start seeing linkages between different branches, enabling you and your colleagues to see creative and out of the box solutions.
8. Decision making
Mind maps are also a great tool for making decisions because they make it easy for you to understand the problem and collect the relevant data to make an informed decision.
For instance, if the release date of a system is fast approaching while the product is riddled with bugs, do you release the product and meet the deadline, or do you release the buggy product and then release fixes down the line?
For a decision like this, you will have to consider various factors, like business implications of delayed shipping to reputational damage to the brand.
You can plot each of the options available on the mind map and then figure out the next step.
Need to make decisions based off more quantitative data?
MindManager can perform calculations allowing you to easily put together a visual cost/benefit analysis, calculate risks, budget your projects, and more!
9. Idea vault
Once the project has actually started and your team is neck deep in solving problems it can be a good idea to create another mind map to organize ideas, some of them unstructured, on how to make the final product better.
As the project advances you can refer back to these ideas and start your brainstorming process until the ideas are either rejected or incorporated in a fully fleshed out form in the planning mind map.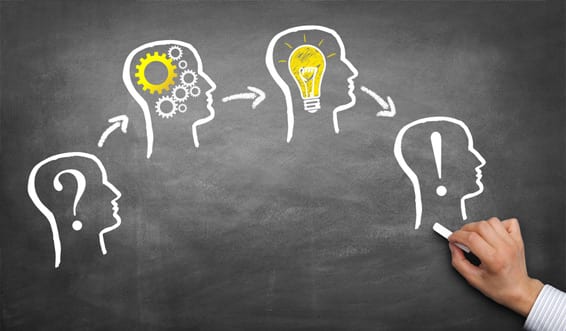 10. Project Dashboard / Resource Repository
From github code repositories to analyst reports you and your team will need to refer to several resources during the course of the project. And depending on how complex the project is, the number of resources can number into hundreds, or even thousands.
The complexity increases when many of these resources are interlinked, with conclusions from one document referred to in another.
How do you organize these resources so that everyone on your team can refer to them easily, and also understand the interlinkages?
You guessed it…mind maps!
Instead of uploading ever increasing number of documents, PDFs, and other resources in a folder you can create a mind map, and attach these resources or links to appropriate branches.
Assign team members to different projects or resources, track progress to completion, finalization dates, etc.
What's more is all this is searchable to make it more easily accessible!
This technique will ensure that not only are your resources properly categorized but users won't have to waste time clicking through individual resources to find out the one that they need at the moment.