Types of timeline charts
While all timeline charts contain the elements mentioned above, there are some notable differences among the types you can use. Here, you'll learn more about the variety of timeline charts you can choose from, what makes them unique, and projects that might be a good match for each:
Gantt chart
Gantt charts are grid-based diagrams that break down projects across calendar days. They are typically used as a project management tool for large-scale development projects with multiple stages and a firm deadline. For example, Gantt charts are used widely in the construction industry, where plans are highly dependent on each other, and one part of the project can't start until another has ended. They are also used in industries such as event planning to create a dependency between different tasks.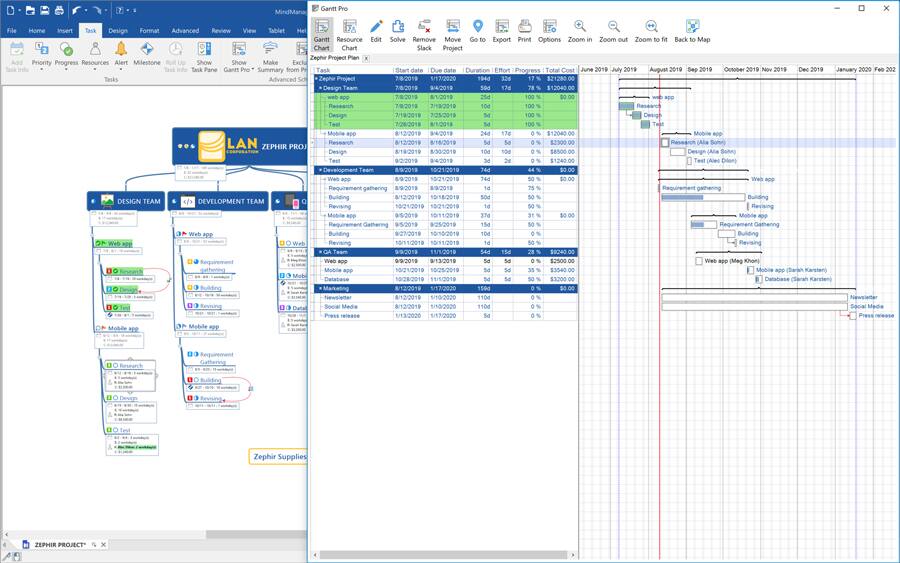 Vertical bar chart timeline
Unlike most timelines, which you can easily follow from left to right, a vertical timeline starts at the bottom and ends at the top. They are a popular way to show progress towards a specific goal. As you progress with a particular task or goal, the colored bars feature that progress. For example, fundraisers often use vertical bar chart timelines to show how much progress they have made towards raising a specific amount of money.
Chronological timeline
A chronological timeline is an organized way of showing you when events happen as they relate to a specific time. Chronological timelines typically start with the event that happened first and end with the event that occurred most recently. For example, a history student might use a chronological timeline to help them memorize different events that took place throughout World War 1.
Static and interactive timelines
While static timelines just allow users to look at them, interactive timelines are more dynamic. They typically let users scroll through them, zoom in and out, and even change the data in real-time to display different results. Static timelines are much easier to create and are good when you have a small, concise amount of data.
While dynamic timelines typically require more effort to create, they are an excellent way to display significant amounts of data. For example, a software organization might use a dynamic timeline to visualize critical metrics, coordinate tasks, set deadlines, and identify potential delays.