What is a Knowledge Map?
A knowledge map is a visual aid that shows where knowledge can be found within a group or organization, and how to find those with the most expertise.
Often referred to as an "inventory of knowledge", these maps are organized using various interconnected nodes to make it easy to find out where to look for information.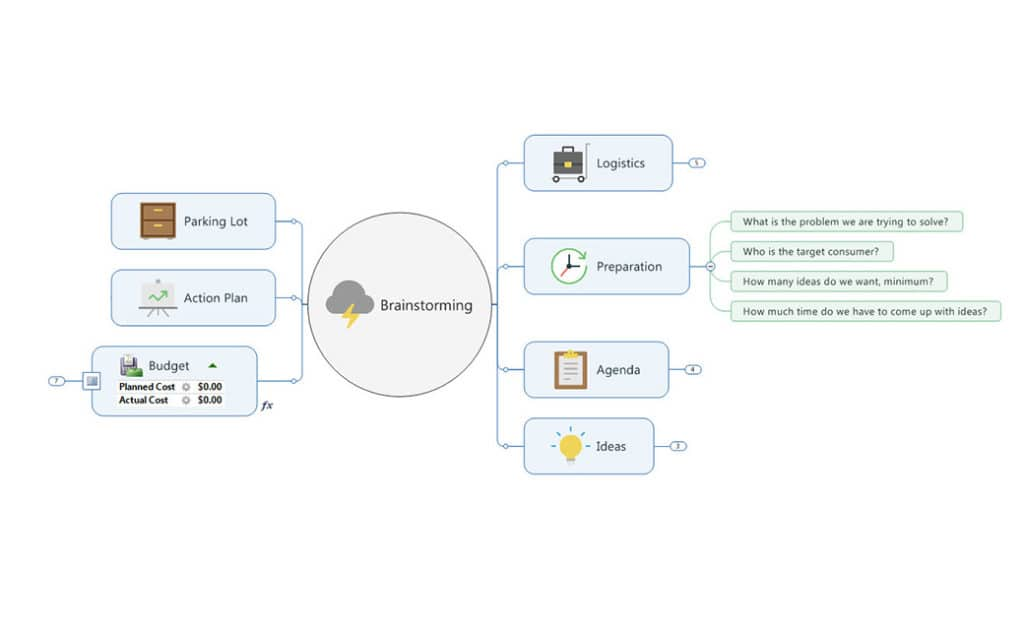 ---
Download MindManager and Start Knowledge Mapping Today!
---
Why make Knowledge Maps?
When dealing with large amounts of complex data, not everyone is going to an expert on every subject; having a simple tool for finding those within an organization who have specific skills is both time-saving and efficient.
Instead of having to look up information you may not be familiar with, a knowledge map can lead you directly to someone who can help.
Why use MindManager as your Knowledge Mapping Software