Study Goals
Participants were invited to join this test series with the help of Klaus-Martin Strunk, a long-time MindManager partner and trainer who widely active in the church sector, and via invitation by the MindManager team. Each participant took part as an individual, with the goal of learning how to use MindManager as an effective tool to complete work tasks more efficiently and effectively.
Nearly 40% of the participants work in the church sector, which includes congregations, church districts, regional churches, and umbrella organizations of churches. Approximately 32% are active in organizations and associations for youth welfare and assistance, while 28% are active in diaconia or Caritas, either in the institution itself or its administration.
The test series consisted of four modules, which took place over three months. The modules included everything from an introduction to and the history of mind mapping and training on basic MindManager functions to a deep dive on features such as Microsoft Excel import, Microsoft Outlook and SharePoint integration, an introduction to MindManager Go and MindManage Snap, and training on MindManager's publishing, collaboration, and presentation capabilities.
"Although I have been working with MindManager for many years, the training was very interesting and inspiring for me. As an "old user", I actually only ever use the same functions in my old MindManager version. Through the training in the latest version I have learned several new possibilities."
Herr Soltau
Ev. KK.-Hamburg-Ost - Organisationsentwicklung
The Challenge
More than 90% of the participants said that task and project management were a daily challenge. Key issues included the ability to track multiple projects and once and mana gaging the associated amount of data and other information.
For this group of participants, task and project management is defined by the preparation, execution, and documentation of meetings, such as sermons or conceptions.
More than half of participants also stated that digitalization, locating older files and information, and communicating with colleagues were key challenges in their everyday work.
At the time this study was conducted, two-thirds of participants used MindManager, varying in duration from just a few months to 10 years. However, 63% of MindManager users described themselves as "beginners." The remaining third had never used MindManager before, and instead relied on tools such as Microsoft Office, Microsoft 365, as well as manual methods, such as pen and paper.
The Expectations
Approximately 85% percent of participants expected to learn how to organize their own work tasks better, 80% hoped to be able to manage projects more efficiently, and 70% hoped to gain greater control over their day-to-day work.
The Results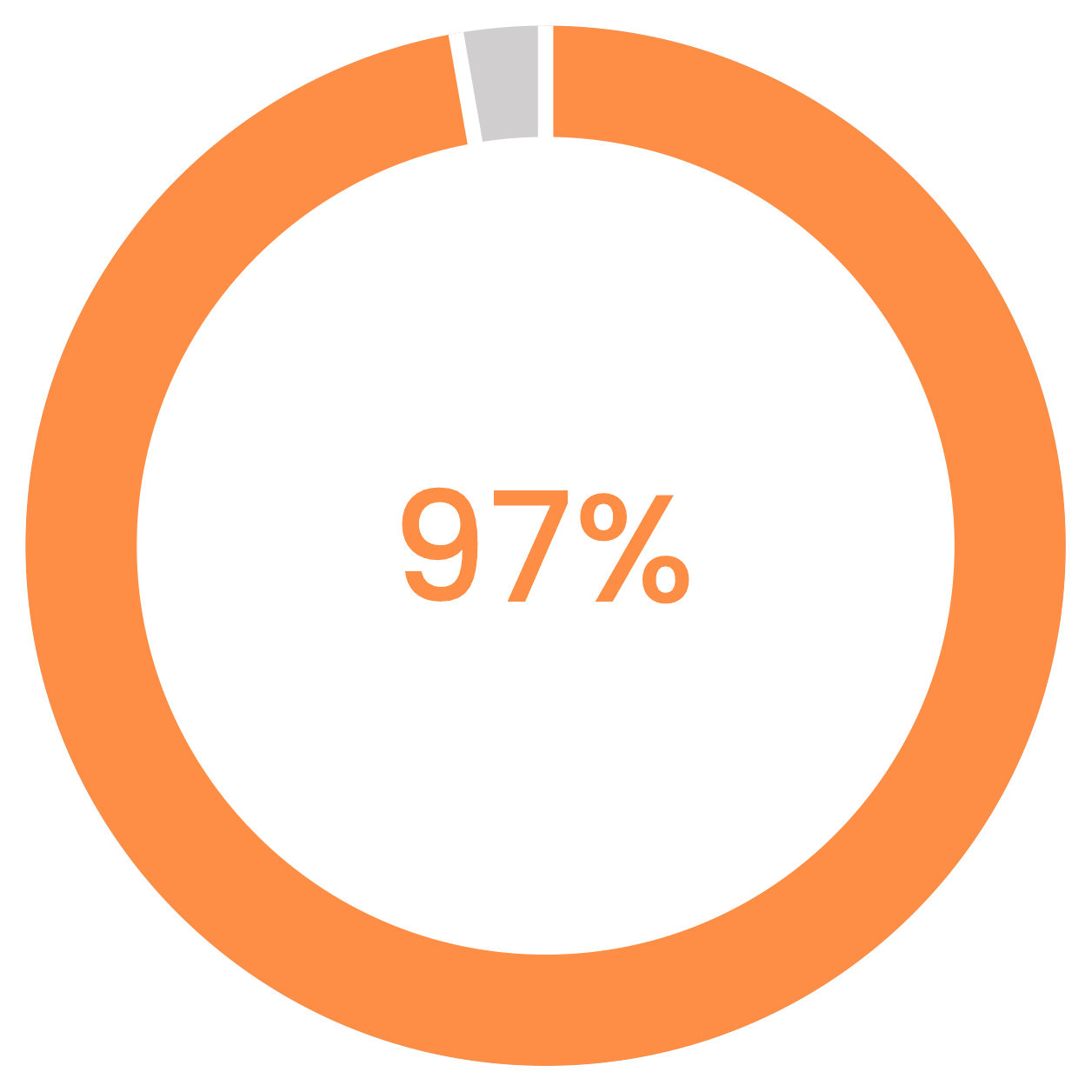 Will recommend MindManager to colleagues and their associated organization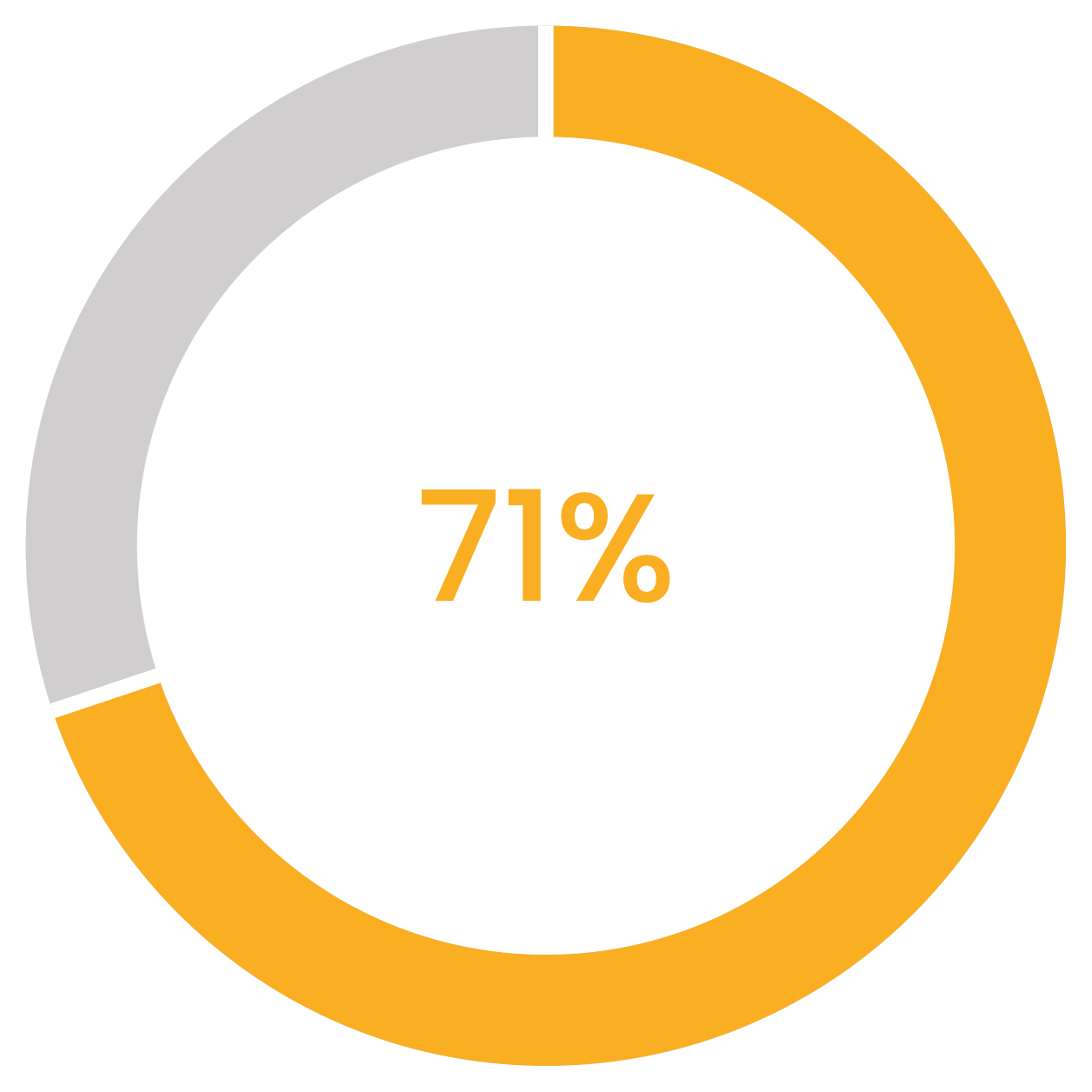 Will integrate MindManager permanently into their daily work routine in the future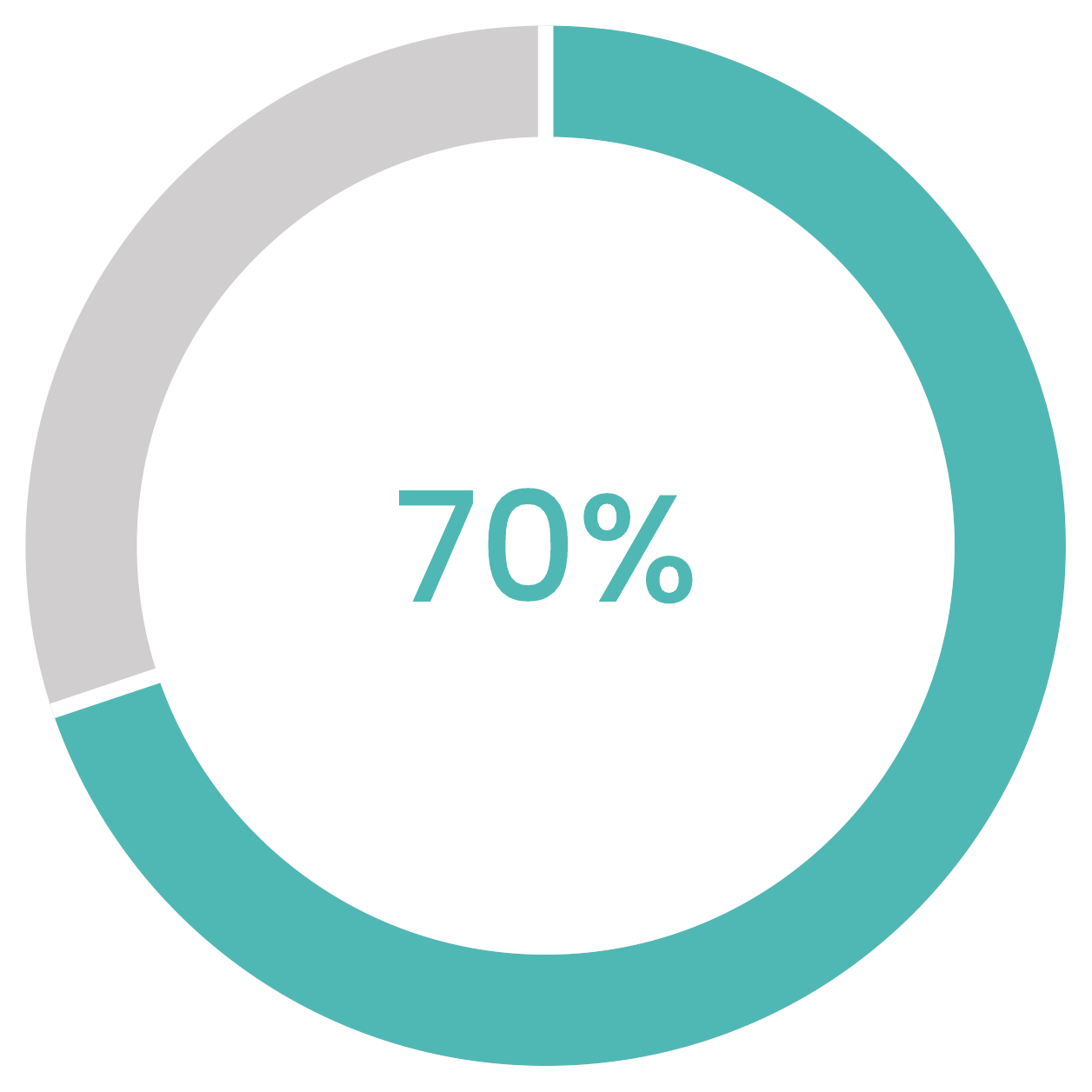 Are convinced that they can make their daily work more efficient by using MindManager
Post-study, over 73% of the participants say they will now be able to manage task and project management more efficiently using MindManager. Almost half are certain they will be able to better manage the associated data and information that comes with project and task management, and thus be able to maintain an overview of multiple projects at once more efficiently.
Presenting content, illustrating processes, and assisting quality management, are also among the top benefits of MindManager cited by participants.
After the MindManager test series, I can say that the way I work every day has improved in the following areas: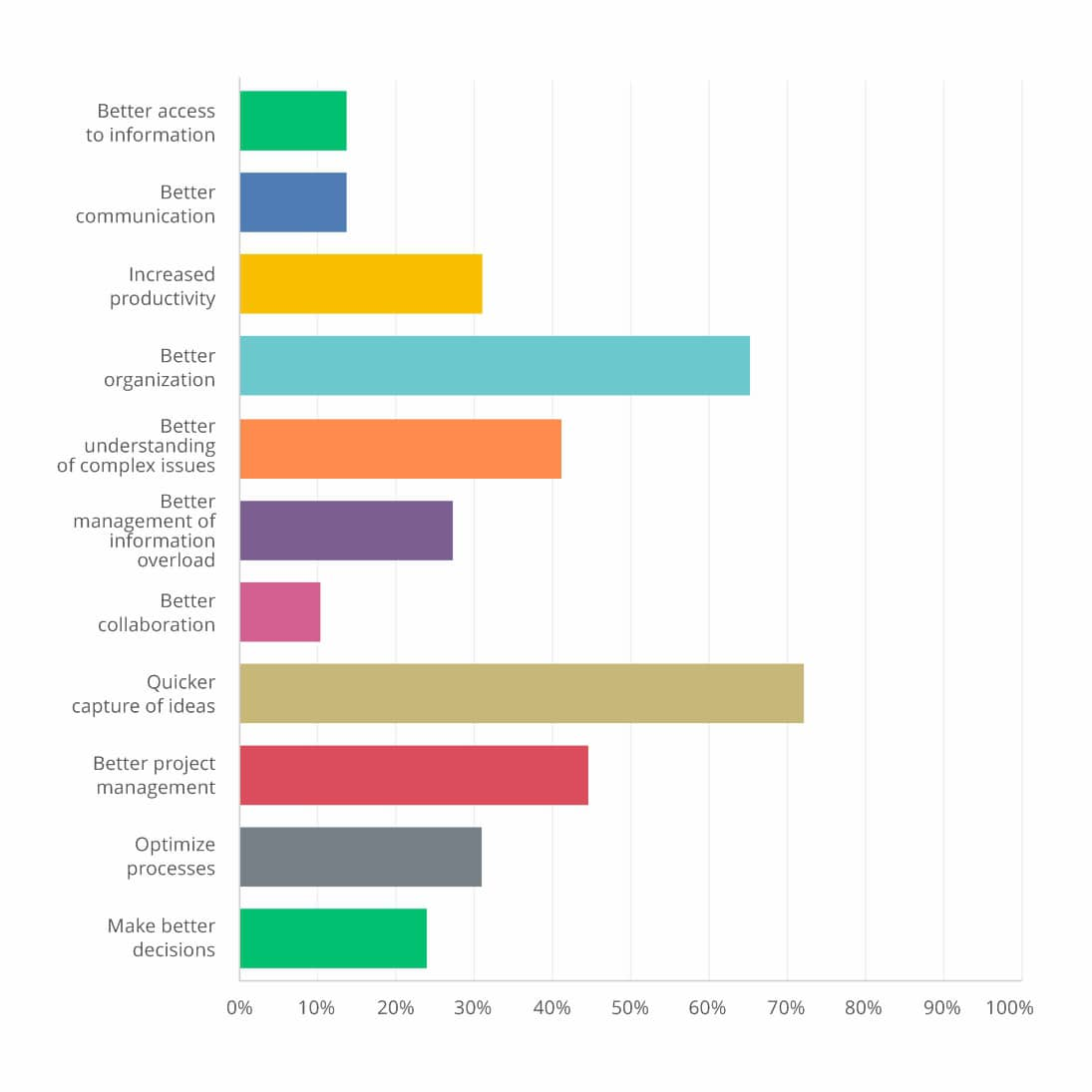 After the study was complete, participants stated that their way of working and, as a result, their daily work routine had improved, particularly in the areas of organization, idea generation/brainstorming, project management, and understanding complex issues. Approximately one-third stated that they now enjoy increased productivity and can better optimize processes.
More than half of the participants said they would like to use MindManager to tackle even more challenges with their teams.
MindManager offers licensing programs with special conditions for church organizations and charities. Learn more about these license options here.