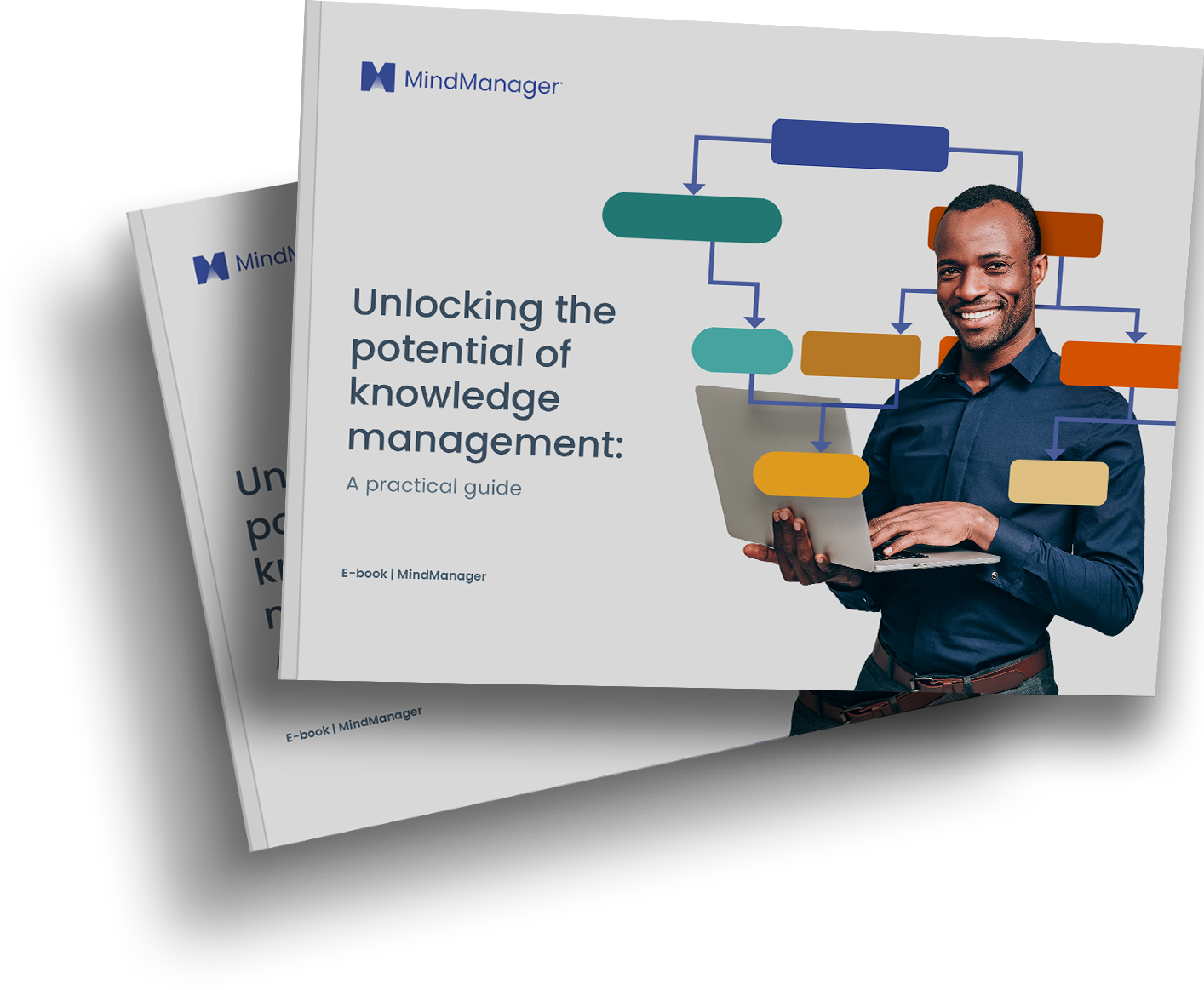 Turning static knowledge into actionable, repeatable processes is a major challenge for anyone tasked with handling knowledge management in their organization.
Using a visualization tool like MindManager® can help get your organization's knowledge out of its silos and into actionable tasks, processes, and workflows.
This step-by-step, comprehensive e-book explains how to use mind maps as a tool to unlock the knowledge contained with your organization.
In this e-book, you'll discover:
How double loop learning or reflexive learning can transform the knowledge management and knowledge transfer processes at your organization.
The value of using different types of work books or mind maps for knowledge management, including coaching maps and working maps (complete with pre-built templates).
The most common challenges you'll encounter during knowledge captures and knowledge transfers, and how to solve them.
Best practices for developing knowledge management workbooks, maps, and more.
BONUS: You'll also gain access to pre-built knowledge management templates that you can download and start using immediately!
To download this e-book, please complete the short form.