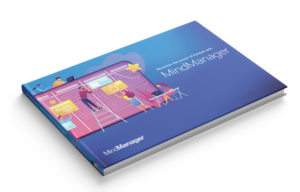 The central logic behind Kanban is that visual cues can help create a shared understanding of workflow and improve efficiency.
This visual framework, often used in concert with agile principles, is being adopted by teams of all types and within industries of all kinds.


In our new eBook, we share how you can use Kanban to:
Quickly identify project bottlenecks
Easily establish repeatable team processes
Immediately recognize priorities
Simplify complexity with visualization
And more!

PLUS we've included 5 downloadable Kanban example maps so you can get started right away!

So grab your copy today!
Simply complete the form to the right and we'll email it to you immediately.