Which path will you take today?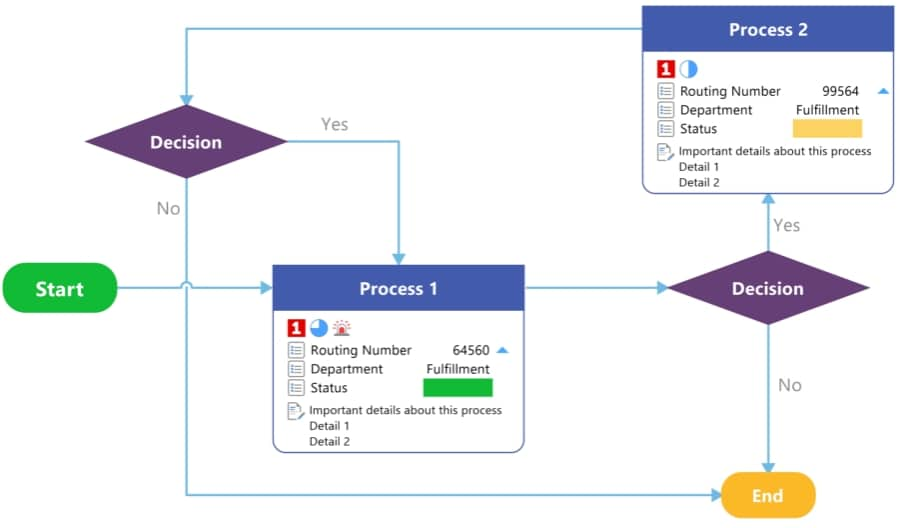 Build your first flowchart
Bring structure and clarity to complex processes with easy-to-create flowcharts. Define topic relationships with precise control, styling, and line placement.
Maximize the impact of your flowcharts with powerful flowchart extensions, such as line jumps and flexible relationship connection capabilities.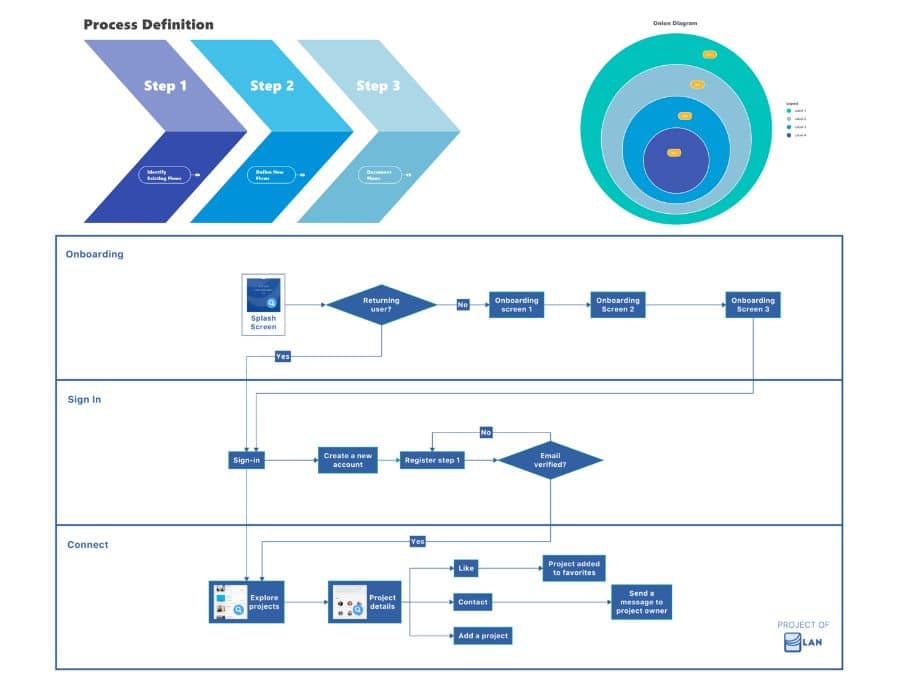 Choose the right shape for the job
Add dimension and readability to your flowcharts with industry-standard shapes that represent start and end points, decision markers, process intersections, and more.
Create Smart Shapes such as swim lanes, funnels, or tables, in a flowchart or map to distinguish responsibility for sub-processes of a process.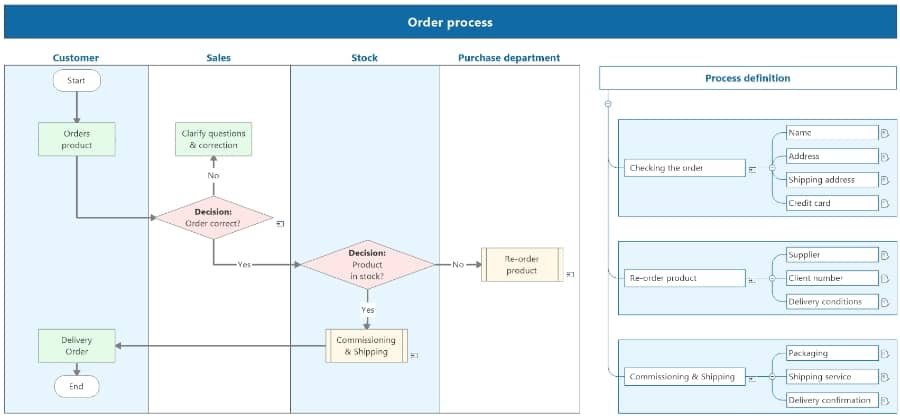 Explore flowcharting possibilities
Flowcharts are powerful tools. With MindManager, you also have the freedom to combine various diagram types and views into one, so you're never limited to one type of flow.
You can also make data in topics more identifiable by changing how topic data is displayed when you set up automated conditional formatting criteria in SmartRules™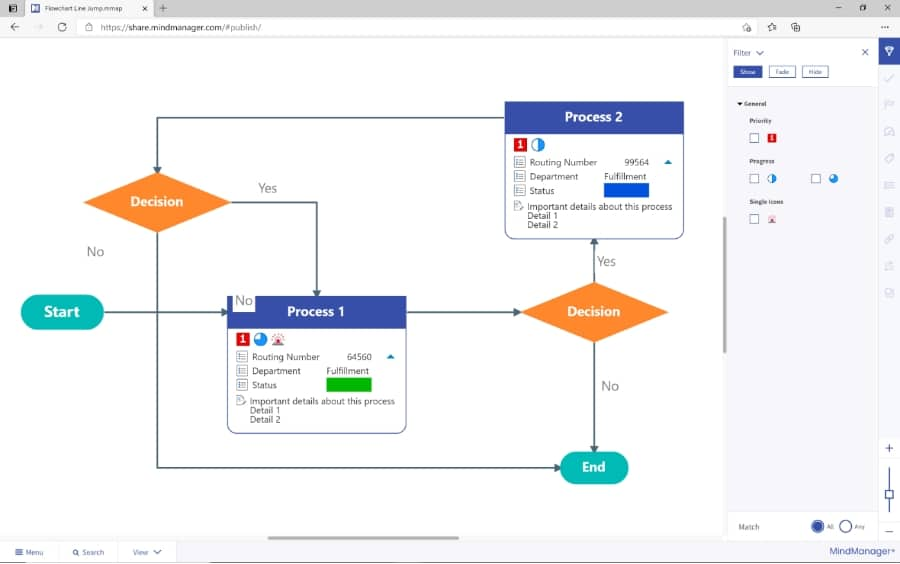 Share your flowcharts
What good is a process if no one else gets to see it? MindManager makes it easy to publish and share your flowcharts.
MindManager publishes to HTML5 for easy viewing on any major web browser.
Simply copy and paste the link to anyone you'd like to share with. To keep it secure, you can also add a password.