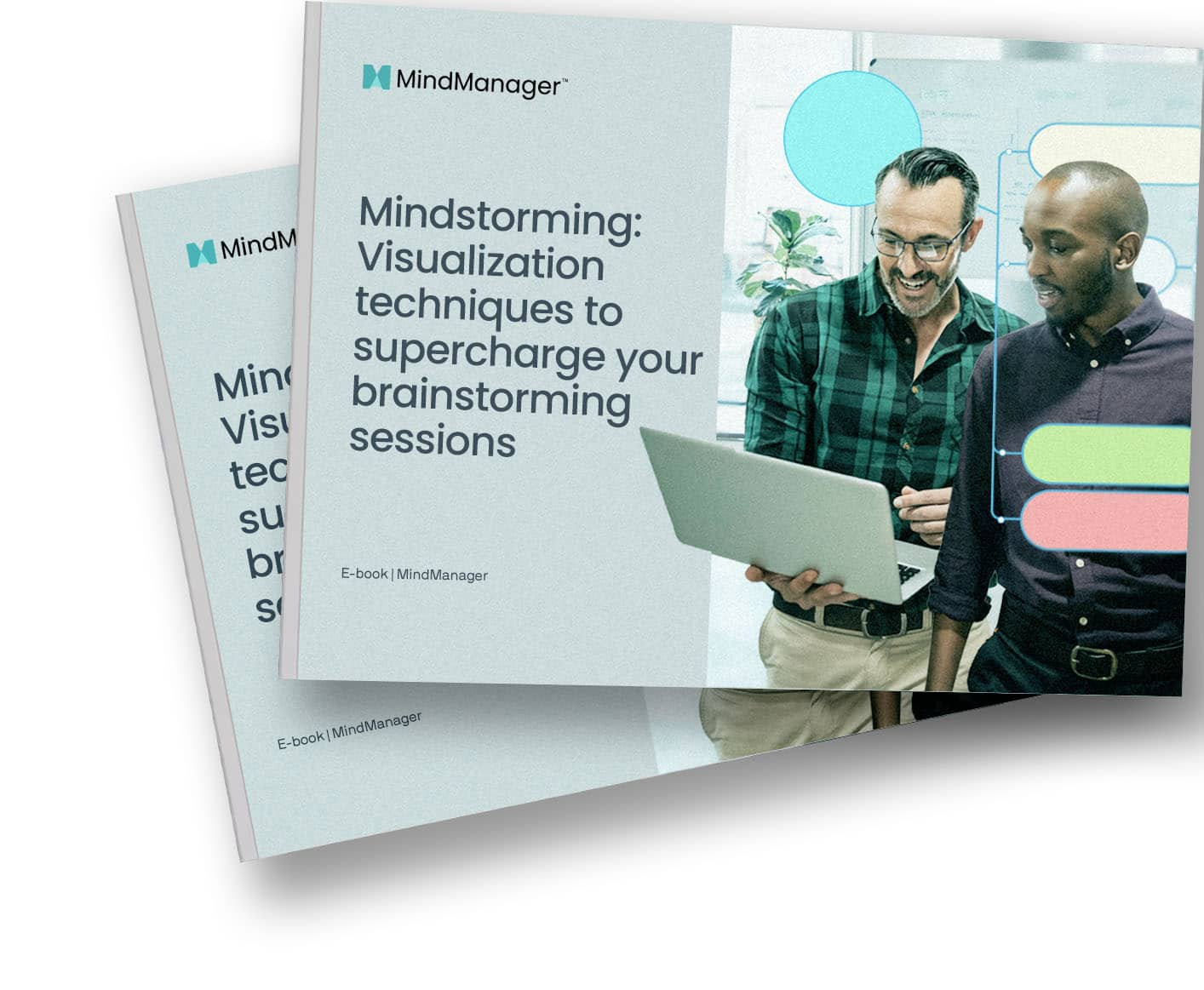 Traditional brainstorming is flawed, hindering its impact.
Assertive personalities can overpower the conversation, production blocking can suppress idea sharing and feedback, topic fixation can create tunnel vision, and groupthink can drive the team in the wrong direction. Even when brainstorming sessions do go well, they often fail to drive action.
This e-book presents a powerful evolution to traditional brainstorming, called mindstorming.
Mindstorming is a potent fusion of visualization tools—like mind mapping and concept mapping — and group brainstorming techniques—like reverse brainstorming and six thinking hats—that elevates idea generation and decision-making to new heights.
By blending brainstorming and visualization, mindstorming helps teams navigate complex problems, spark fresh insights, uncover new perspectives and ideas, and turn them into innovative actions.
Here's what you'll learn in the e-book:
The concept of mindstorming and the problem with traditional brainstorming.
How to prepare for a mindstorming session and lay the foundation for team success.
Step-by-step instructions for executing a mindstorming session to harness collective insights and creativity.
Role-specific tips and instructions for how to use mindstorming to drive innovative action across your organization.