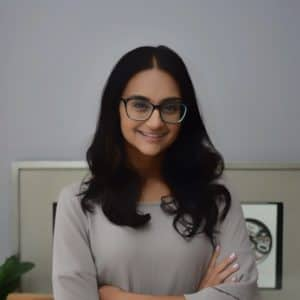 It would seem then that agile has gone mainstream. So if you thought it was only for young start-up companies, think again!
While agile was initially designed to improve the efficiency of software development teams, it has become a default team-based operational model for organizations of all sizes and from all industries. In an agile organization, all teams adopt this progressive and customer-focused way of working, and that includes human resources and recruiting.
We're excited to have progressive talent leader, Aamna Contractor, to join us on this webinar where she's generously offered to share how she is reinventing people practices — one agile sprint at a time.
As a previous Product Owner for the Talent Team in TELUS Digital, Aamna introduced Agile Talent Acquisition practices into this digital office. She'll share her journey with us, including how she has managed to incorporate stand-ups, sprint planning, Kanban boards, people analytics and a constant feedback loop into her team's daily work habits.
Whether you're a recruiter or just interested in learning how agile practices can be applied to other disciplines, you won't want to miss this webinar. It will be a full 45-minutes, where you'll learn:
Common hiring challenges that agile helps resolve (or at least lessen!)
7 steps to adopting an agile recruitment process
How to map out a candidate journey and ensure a positive candidate experience
Fill out the form on the right to view the webinar in your browser. We will also email you a copy of the recording, as well as the maps shown in the webinar.