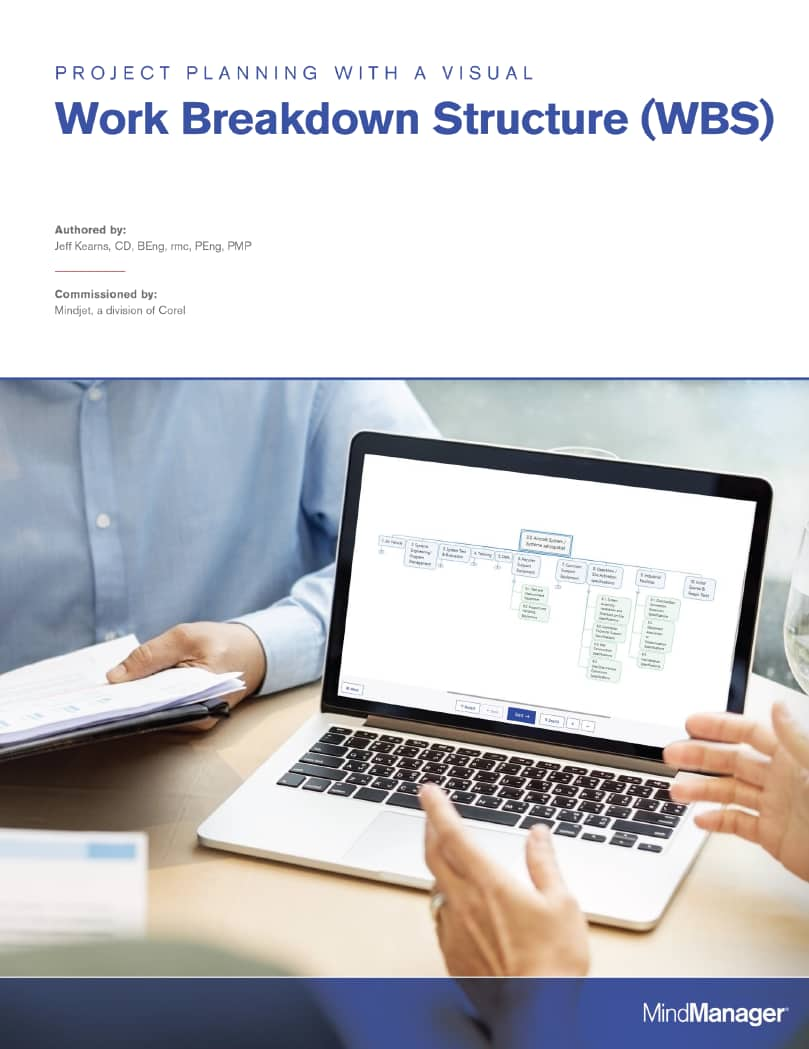 They say "Failing to Plan is Planning to Fail."
That's why the Work Breakdown Schedule (WBS) is such an important tool in the successful Project Manager's toolbox.
But not just any WBS – a visual WBS.
This free whitepaper is a step-by-step guide for how to create a visual WBS using MindManager software, and includes:
Step-by-step guidance from a PM expert
Handy software screen shots
Pitfalls to avoid
Authored by Jeff Kearns, a highly experienced PM, you'll find his guidance straight-forward and relevant. Jeff is a consultant and a Lean Six Sigma expert. In 2005 Jeff discovered MindManager and incorporated its many mind mapping benefits into his project management methodology.
Simply fill out the form on the right and you will receive a link by email to download the whitepaper free of charge.