MindManager Concept Map Software
A concept map software like Mindmanager is a visual tool that allows for better organization of thoughts and ideas through the creation of interlinked, visual representations of your ideas.
Various ideas are laid out on a page, and lines are used to form connections based on specific relationships. Each relationship is defined using linked phrases such as causes, requires, or such as.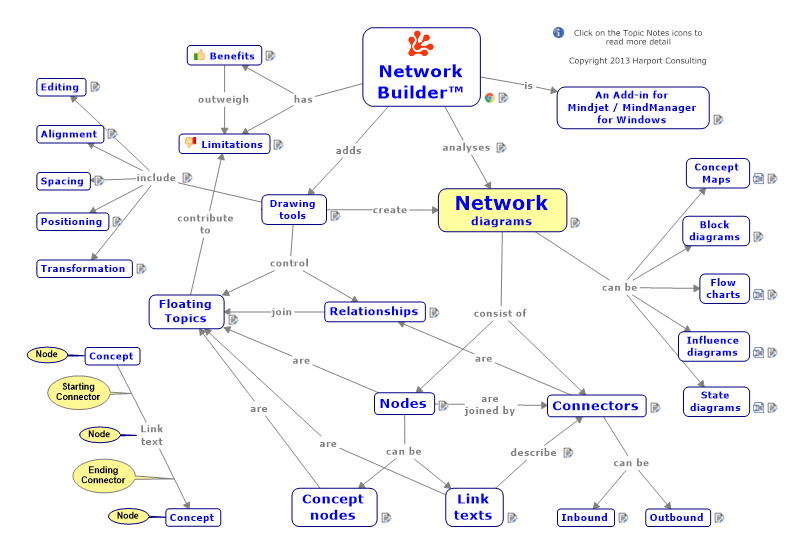 ---
Download MindManager's Concept Mapping Software Today!
---
Why Use Concept Maps?
Concept maps improve the brainstorming process by showing relationships between ideas in a clear, visual way. When you can see your thought process laid out in front of you, you're able to form a more solid understanding and maintain better focus.
Instead of reading through large amounts of text, a concept map can easily be skimmed over for a quick refresher.
Why use MindManager as your Concept Mapping Software