MindManager Flowchart Software
A flowchart is a visual representation of a process or workflow where each step is displayed as a symbol containing a short description.
Each of these steps are connected with arrows to show the direction your process flows.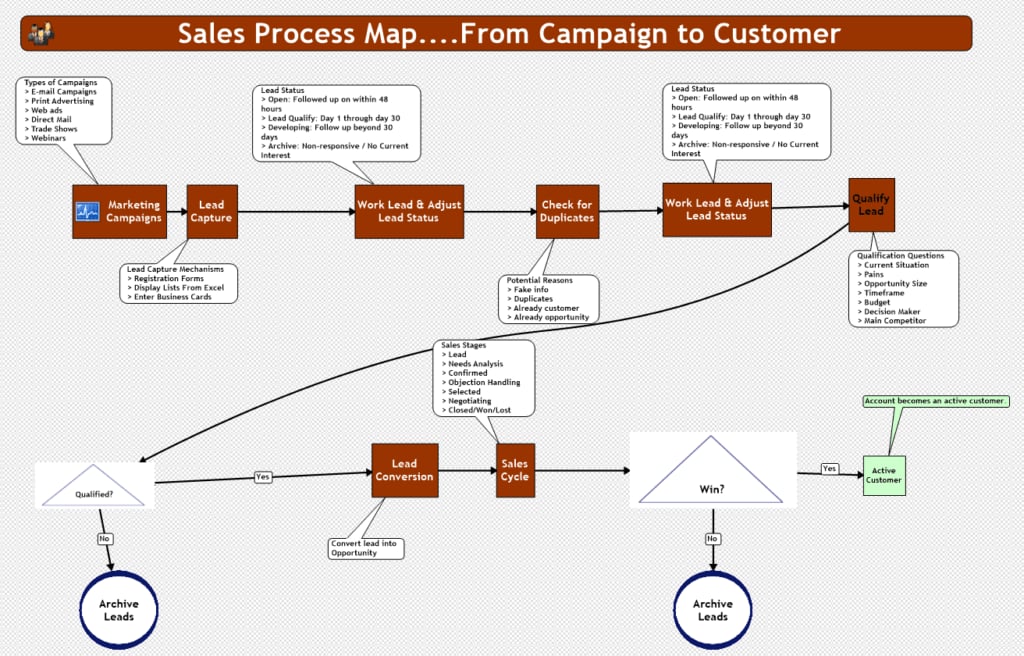 ---
Download MindManager's Flowchart Maker Today!
---
Why use Flowcharts?
A flowchart is a great way to communicate processes without using jargon or getting too technical.
Flowcharts are used primarily for explaining concepts to others who may not be well-versed in the subject matter. Since the process is laid out visually, it's much easier to form solid understandings.
Why use MindManager as your Flowchart Tool