The Ultimate Guide to Understanding Workflow Diagrams
Does your company complete work that requires more than one person or department to take part in the process? You may wonder what the process is to get a particular task completed. You may have heard about a workflow diagram but never really understood what it means or how to create one.
However, it might be the answer to understanding exactly how tasks are handled within your business. You need more information on a workflow diagram before starting the process of creating your own. Here's your guide to everything you need to know about workflow diagrams.
What Is a Workflow Diagram?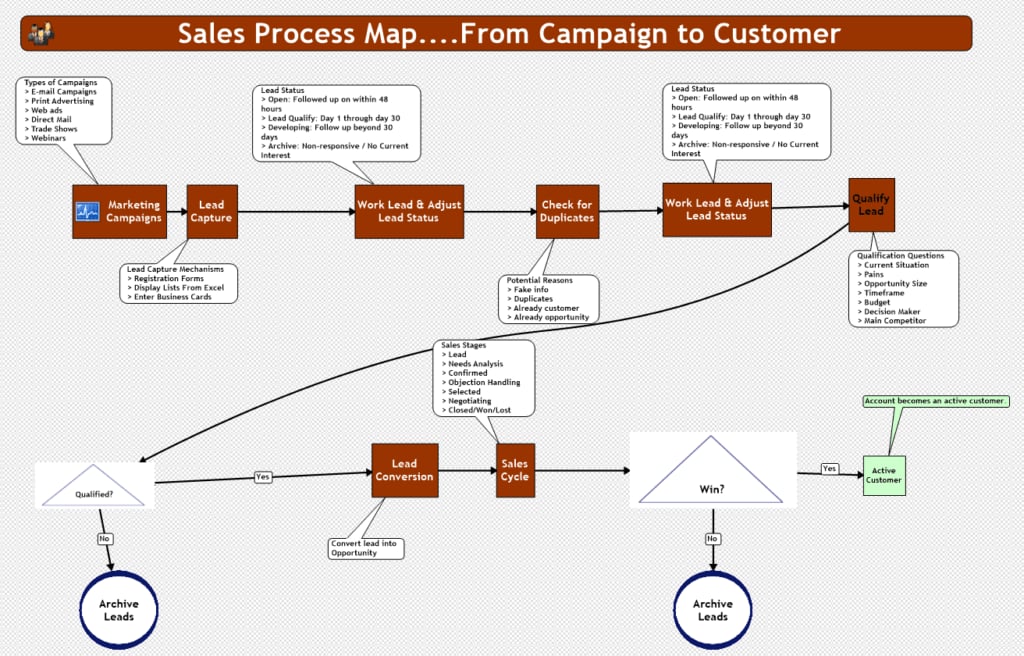 A workflow diagram is a visual representation of a business process from start to finish. This diagram runs in a linear line and takes you through the workflow one step at a time. It's an excellent way to learn the fine details of your company's work process. The workflow diagram features specific symbols and shapes to define certain steps.
A workflow diagram helps you see how work is completed. In some cases, the work occurs over a few hours or days. Some steps may require a varied following step based on information discovered in the current step.
For example, if you're creating a workflow chart for a veterinarian clinic, the next step might be different for a cat or dog, and you would need to create a branch for each.
Workflow Diagram Examples
A workflow diagram helps you to visualize the processes inside your business. There are five common types of workflow diagrams:
UML Activity
BPMN
ANSI flowchart
SIPOC
Swimlane
The largest difference between most of these diagrams is the standardized symbols and shapes. The most commonly used shapes in a workflow diagram are:
Line
Diamond
Circle
Rectangle
Oval
There are many uses for a workflow diagram, including:
Finding new ways to perform tasks more efficiently.
Show employees where their work fits into the overall process.
Consider future goals.
Isolate and repair weak points.
Workflow diagrams provide invaluable information about the way your business functions.
How to Make a Workflow Diagram
As useful as it can be, it isn't that difficult to make a workflow diagram. A basic workflow diagram requires some basic information. You can follow these steps.
Determine the process that you want to create a workflow diagram to highlight.
Determine your starting point and ending point.
Research the information you need.
Identify and minimize any inefficiencies you find in the process.
Create the workflow chart
You can tailor the workflow chart to your specific needs. It's up to you to choose the information to add. Of course, the more information included equals a more accurate picture of your business tasks.
Workflow Diagram Software
It's easy to find workflow diagram templates online. You might be able to utilize the document and spreadsheet software that you're already using as an effective workflow diagram tool. Depending on how often you need to create a workflow diagram, you might want to invest in software that creates one for you.
Even with specific software, you'll still need to follow the steps above to input the correct information. Your workflow diagram can be as detailed as you need it to be. MindManager offers a workflow diagram template that creates professional workflow diagrams along with it other business templates. Software for a workflow diagram gives you a polished final product.
Get Started Fast with Templates!
MindManager comes pre-installed with many templates for you to choose from. To use these templates:
Open MindManager
Click NEW in the navigation menu
Select the template you want to use
A preview screen will appear. Check to if you want to use your selected template
Select Create Map
Customize the template for your specific project

Other Types of Maps and Charts
Conclusion
A workflow diagram gives you a linear look at a visual representation of various tasks. You can use this information to streamline processes or create new workflows. A mind mapping software can turn creating a workflow diagram into an easy project