MindManager Mind Map Maker
A mind map is like a diagram of your thought process. It's a way to lay out information visually as opposed to traditional note taking.
Using a hierarchical system where a central idea branches off into more specific topics, a mind map allows you to structure content the same way your brain does. They are often used for things like brainstorming, business planning, running meetings, and project management.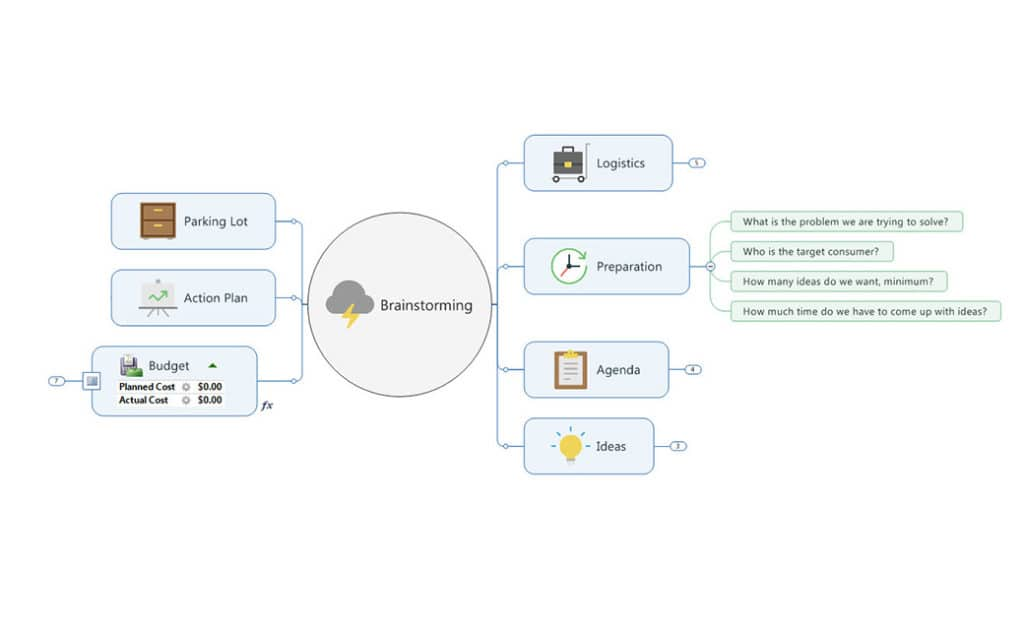 ---
Download MindManager and Start Making Mind Maps Today!
---
Why make Mind Maps?
Many people struggle when it comes to note taking. By utilizing mind mapping, the brainstorming process is simplified since you have a visual representation of your thoughts.
When information is organized graphically, you can better comprehend complex ideas, improve long-term and short-term memory, and become a better problem solver. Why use MindManager as your mind mapping software?
Why use MindManager to Make Mind Maps