MindManager Tree Diagram Maker
A tree diagram is a visual tool used to map a process and show detailed information about it each step along the way.
Usually starting with a single concept, tree diagrams branch out into more specific blocks of information until the initial idea is fully explained.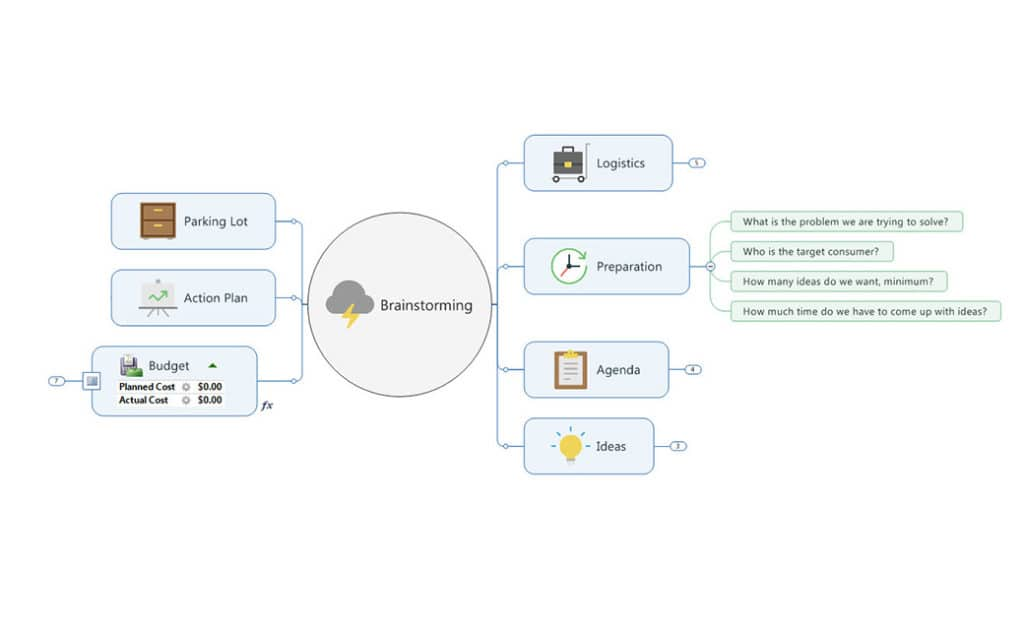 ---
Download MindManager and Start Making Tree Diagrams Today!
---
Why make Tree Diagrams?
Explaining complex processes with blocks of text can be confusing to those who are unfamiliar with the subject. By laying out the steps visually, it's easier to see how each piece of information connects with one another.
When data is conveyed graphically, it mimics the way our minds take in and analyze information.
Why use MindManager to Make Tree Diagrams