What teamwork will you take part in today?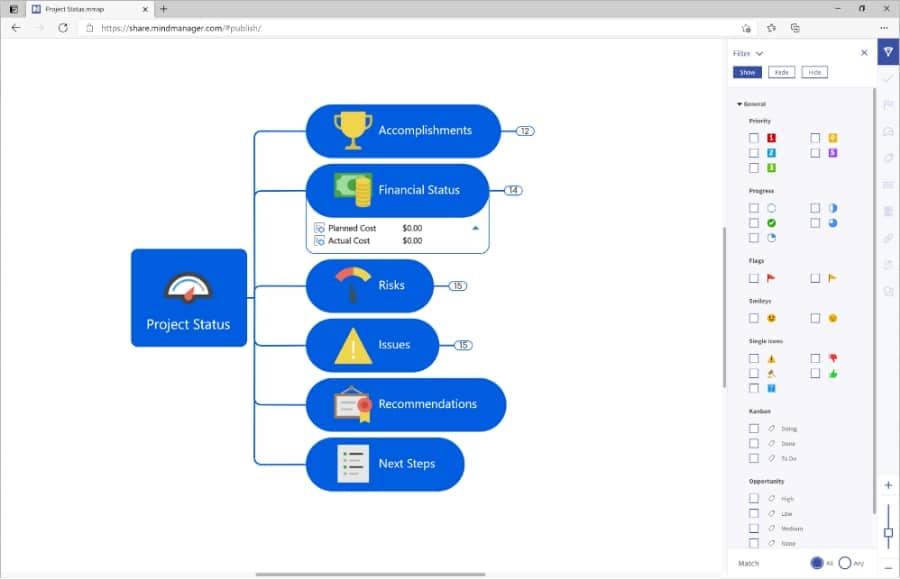 Publish and share your maps
Sharing is caring. That's why MindManager makes it easy to share your maps with others.
Published MindManager maps can be viewed on any major web browser.
Each published map gets a dynamic web link that can be updated anytime and optionally password protected.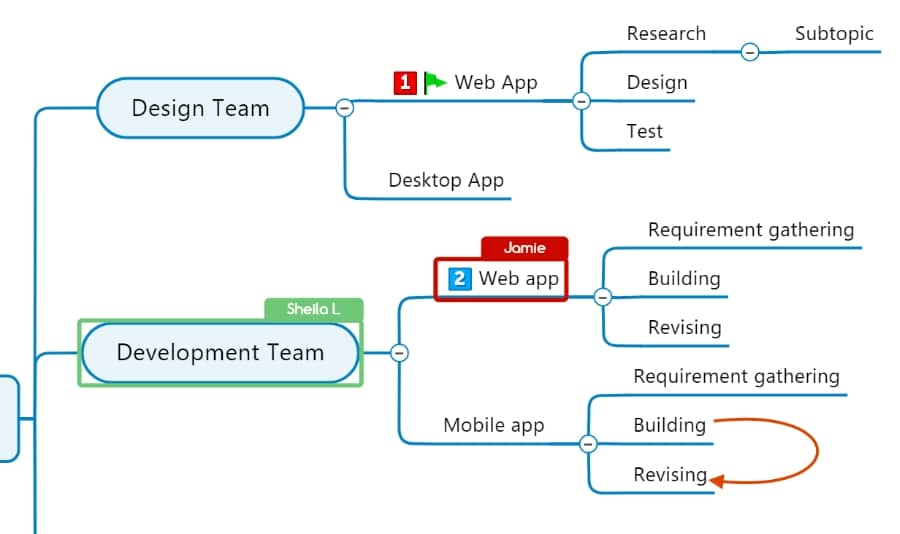 Start a co-editing* session
Invite colleagues across departments, offices, and time zones to work together in maps in real time.
Co-editing in MindManager for Microsoft Teams offers you and your team a whole new way to collaborate.
Watch plans crystallize, opportunities appear, and ideas take flight right before your eyes.
*Available for MindManager Windows and MindManager for Microsoft Teams only.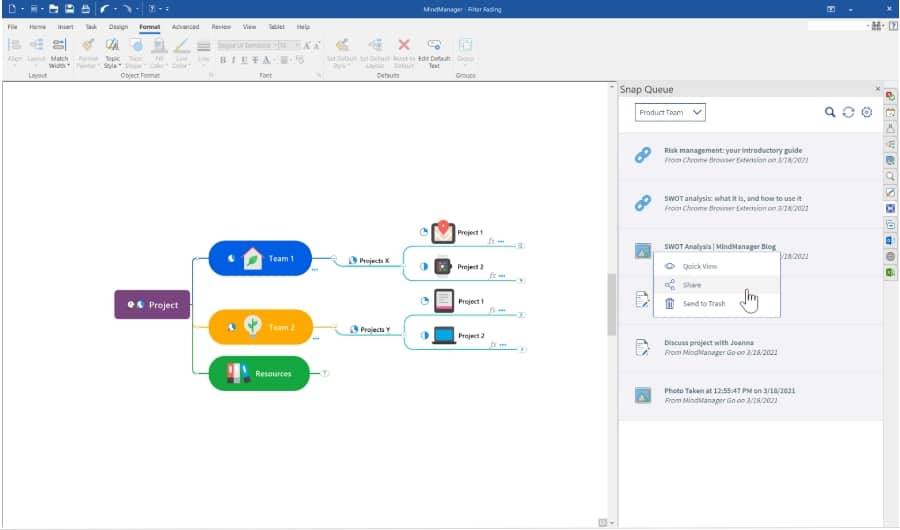 Send content to others
With MindManager Snap's teaming capabilities, you can connect 1-on-1 with colleagues or create groups.
Once connected, you can send ideas, links, reference materials, and content you find on the web to each other. The next time you use MindManager, just open your Snap Queue and it will be there waiting for you!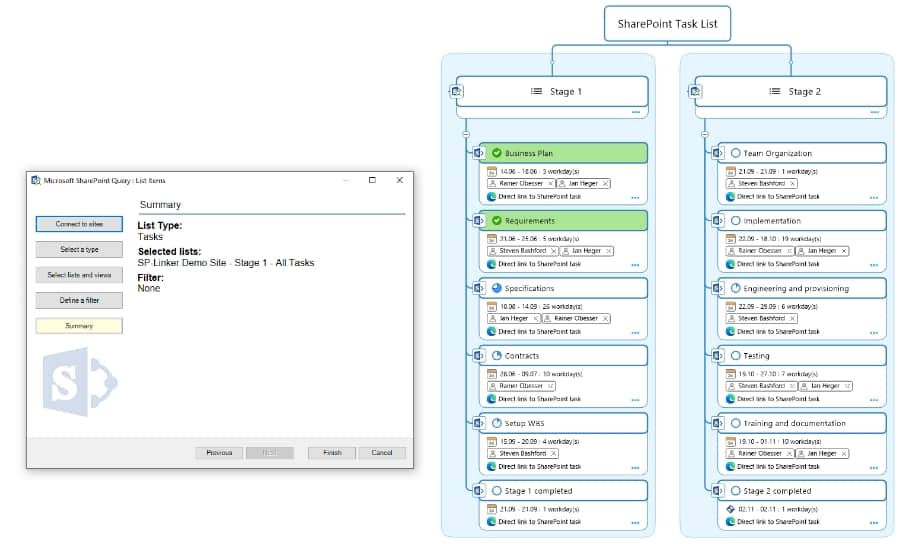 Connect through SharePoint
With MindManager's Microsoft SharePoint integration, users can easily save maps to SharePoint, reopen them and check them in and out directly within the MindManager interface.
MindManager users can also use the SharePoint Linker to query specific SharePoint list content, display it within a map, and fill or edit SharePoint task lists directly within a map.