The Ultimate Guide to Understanding Kanban Boards
In an effort to increase efficiency and productivity in the workplace, many industries are using a Kanban board. With a Kanban board, businesses can visualize their workflow and manage various processes more effectively. Here we'll go over what exactly a Kanban board is, how you can make one for your teams, and the kind of software you can use to easily put one or more together.
What is a Kanban board?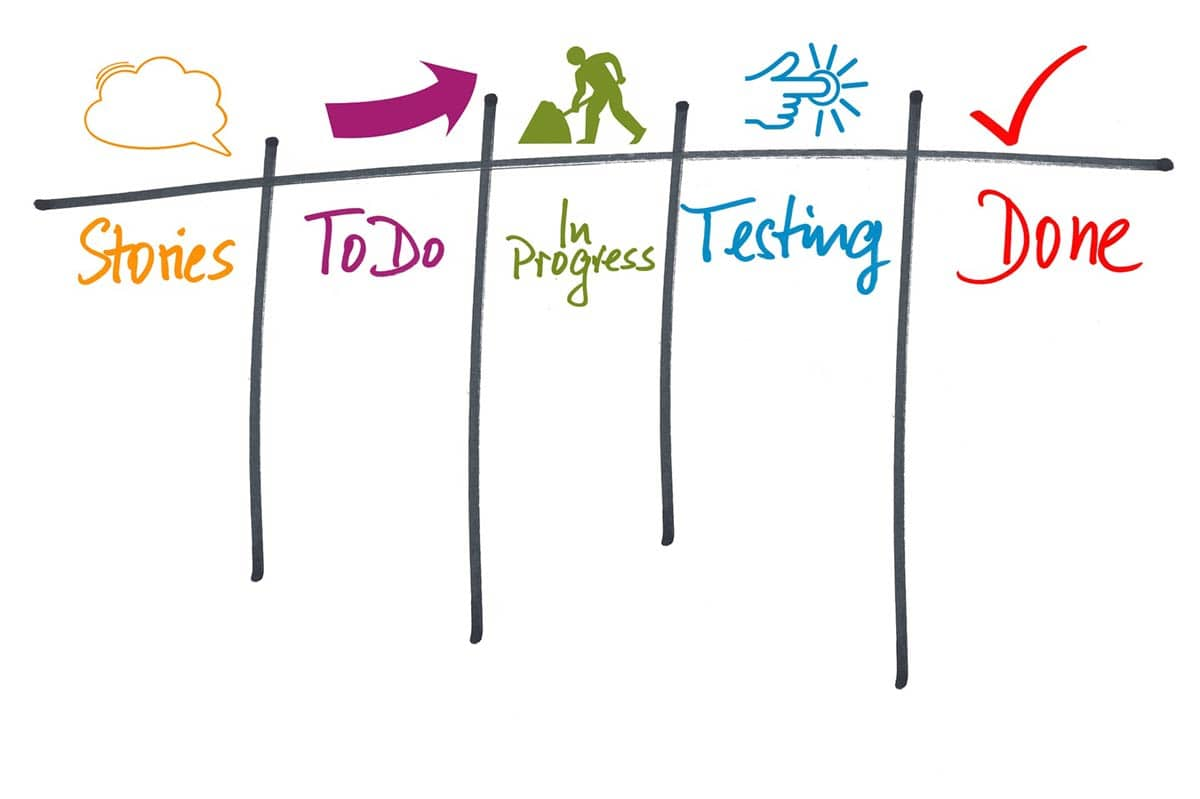 A Kanban board is a type of agile project management tool you can use for increasing overall efficiency among various teams. Many DevOps and agile teams rely on Kanban boards to plan out their daily workload, using columns, cards, and optimization to more effectively manage workflows.
Kanban Board Examples
Some Kanban board examples include:
Visualizing parallel processes for development teams, which involve multiple processes that are related but with unique elements requiring separate workflows.
Managing multiple types of demand for IT teams, with a layout that clearly visualizes each type of demand to highlight work-in-progress and identifying certain bottlenecks that decrease efficiency.
Scrum print tracking for development teams, as many teams can use a Kanban board to visualize Scrum or other processes outside of Kanban.
How to make a Kanban board
Depending on the type of Kanban board you want to create, there are many ways to make one. You can use Kanban board templates that are available out there to help guide your own, but make sure you adapt each template to your specific needs. There isn't a universal Kanban board that works for every team, so identify what your team needs based on individual workflows and processes.
You can create a simple Kanban board using physical post-it notes and a whiteboard, or you can use software to put together a digital board that you can share with each member of your teams. You can then start by creating four main columns.
The basic columns for most Kanban boards include:
To Do
Ready to Begin
In Progress
Completed
With these columns, you can organize work based on what you're planning to complete, which tasks are ready to start, which tasks your teams are currently working on, and which are done. Keep in mind that in your "To Do" column, you would ideally list all tasks to be completed in the future, while the tasks you're actively getting ready to initiate will go in the "Ready to Begin" category.
Based on the scope of the Kanban board, you can use cards in each column that represent single tasks as part of a single project, or entire projects as part of a larger campaign. The versatility of Kanban boards makes them applicable to nearly any situation.
Kanban board software
While it's possible to create a physical Kanban board displayed in your office during meetings with different teams, one of the best ways to create and manage them is to use Kanban board software. Dedicated software can give you all of the assets you need to put together a fully customized Kanban board with ease. You can then share this board with authorized team members, which helps ensure that everyone is on the same page. As individual team members make changes to different cards on your boards, they'll be reflected in real time to keep everyone else up-to-date.
Ultimately, software is a great Kanban board tool that helps you easily develop and manage your boards, particularly if your boards are likely to become more complex or fast-paced over time.
Get Started Fast with Templates!
MindManager comes pre-installed with many templates for you to choose from. To use these templates:
Open MindManager
Click NEW in the navigation menu
Select the template you want to use
A preview screen will appear. Check to if you want to use your selected template
Select Create Map
Customize the template for your specific project

Other Types of Maps and Charts
Conclusion
Regardless of which templates you use or how you put them together, Kanban boards are highly effective at keeping teams consistently organized and productive. They're also compatible with Scrum, Scrumban, and other types of hybrid processes that can further improve efficiency across your teams. If you want to learn more about how MindManager's mind mapping software can help you develop effective Kanban boards and other visualizations, contact us today or download a free trial now.