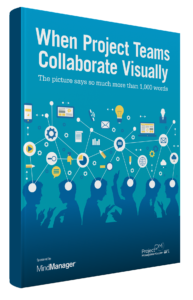 The pace of change is accelerated. Market competition is fiercer than ever. And projects are more complex.
So why hasn't the drive to a faster paced, more adaptable project delivery environment resulted in a better way for project teams to work together?
ProjectManagement.com has recently released a paper that takes a frank look at this puzzling situation — and offers a powerful fix. Download it and you'll learn:
The unique challenge at the center of every project
Why a visual platform removes collaboration barriers
5 steps to improving workplace collaboration with visually-oriented tools
If you're looking to make project delivery as effective and efficient as possible (and who isn't?), you'll want to consider the techniques found in this whitepaper.
Simply complete the form to the right and we'll email it to you immediately.