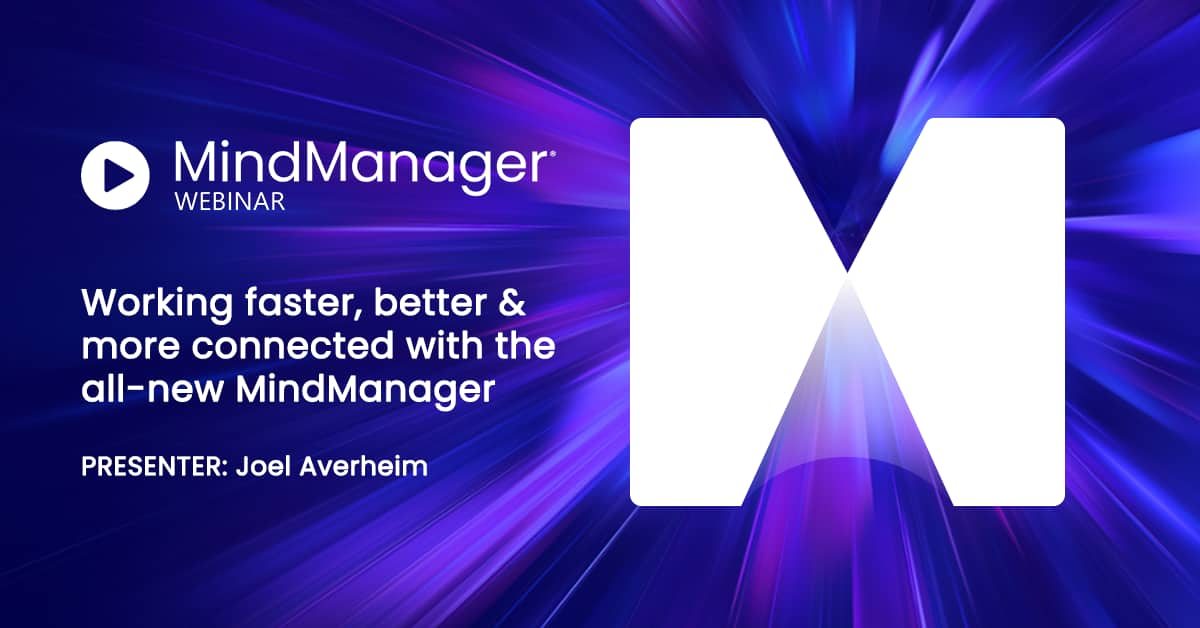 Ready to take your productivity and collaboration to new heights? Click below to get started:
As teams stretch across spaces and time zones, speed, flexibility, and connectivity -- in our thinking AND in our tools -- are more essential to success than ever.
Join us for a first look at the newest version of MindManager, a visualization and productivity solution that will help you, your team, and your business meet the challenges of today's changing environment.
In this dynamic 30-minute presentation, you'll learn about:
Enhancements and improvements across the feature spectrum of MindManager for Windows, Mac, Microsoft Teams AND newly added support for Web and Chromebook
Connecting better, faster, everywhere with new seamless native cross-platform co-editing and map part sharing
Empowering the enterprise with expanded IT admin capabilities including license server extensions, SSO automation, automatic provisioning, and key security enhancements
Getting the right MindManager for you with product and licensing options for every need
Faster, better, more connected work is within your reach. Get there with the all-new MindManager!
PRESENTER:
Joel Averheim, Manager Training and Services