What is an Idea Map?
An idea map is essentially a visual representation of your thinking process. It's a simple to use tool for planning and organizing thoughts in a way that doesn't rely on traditional note taking.
Using a wide assortment of colors and images laid out hierarchically to represent different concepts, idea maps make structuring information simple and effective.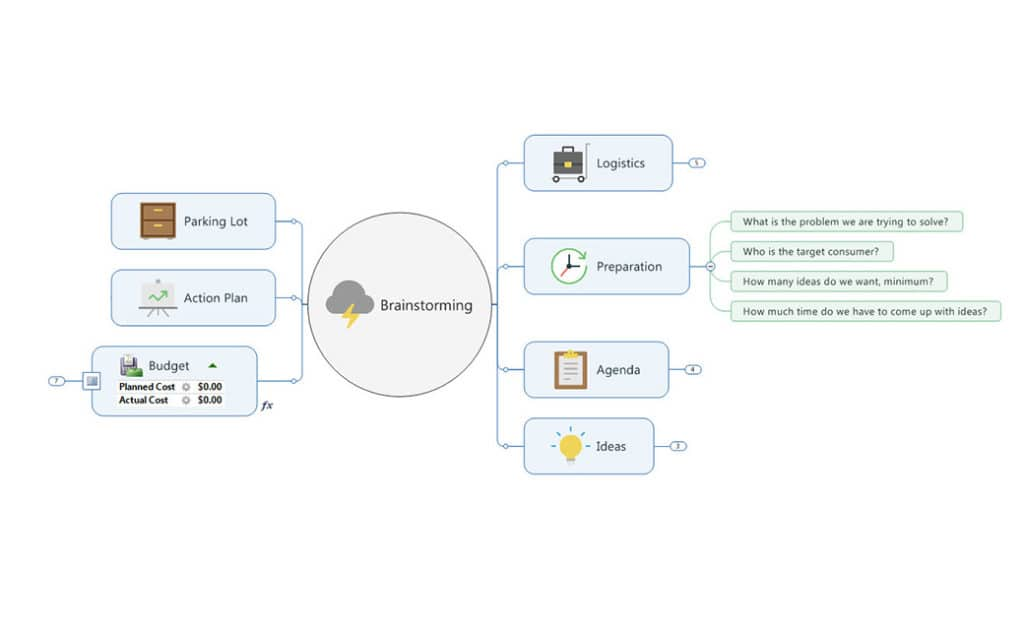 ---
Download MindManager and Start Idea Mapping Today!
---
Why use idea maps?
When dealing with complex information, it can be difficult to put into words what you're trying to convey.
With idea maps, your entire thought process is laid out with a series of interconnected ideas. This not only increases organization and memory, but it makes collaboration much easier because everything is represented visually.
Why use MindManager as your Idea Mapping Software