What is a Mental Map?
A mental map is a type of graphical representation of your thoughts. When you lay out information visually, you're able to create a better understanding of concepts than if you were to use traditional note taking methods.
Essentially, a main idea branches out into specific topics where content is structured in a way similar to your thinking process.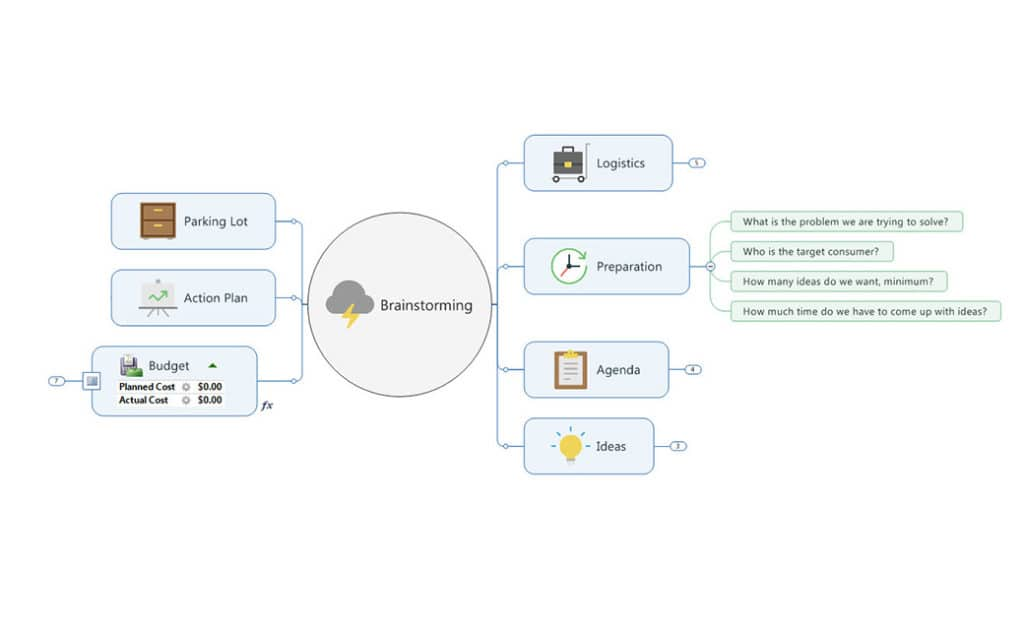 ---
Download MindManager and Start Mental Mapping Today!
---
Why make Mental Maps?
Traditionally, note taking has been strictly text based. With mental mapping, collaboration and brainstorming is simplified because of the use of visual aids.
Complex ideas are easier to understand, memory retention is improved, and problem solving becomes second nature.
Why use MindManager as your Idea Mental Software