5 steps to creating a stakeholder map with MindManager
Use these 5 steps to create a stakeholder map that will help you to ensure that your project succeeds: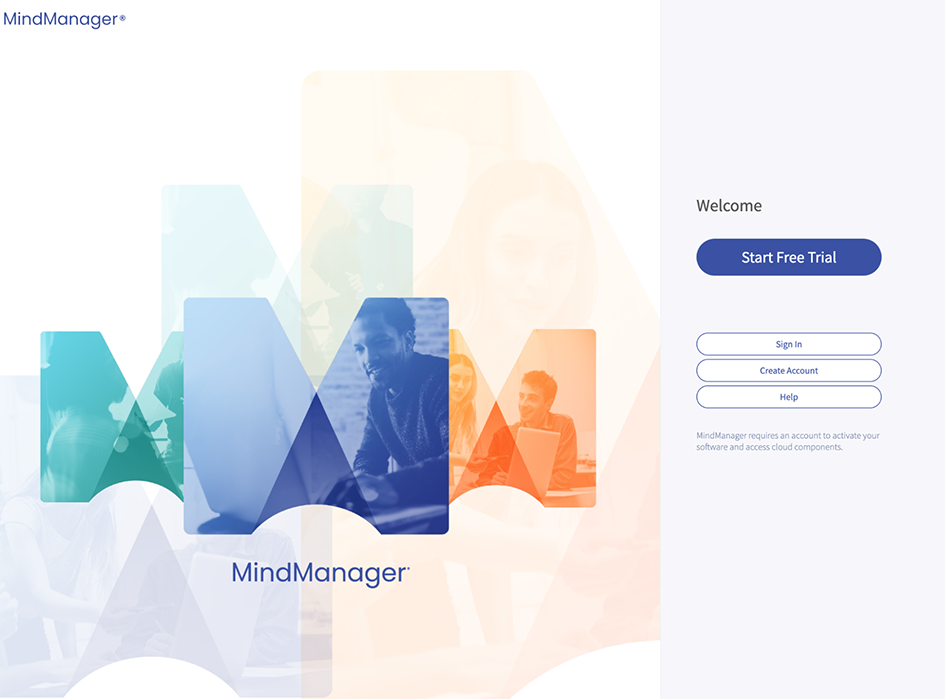 2. Define the overall purpose of your stakeholder map.
Before beginning your stakeholder map, you'll need to define its purpose.
Are you creating a new product?
Are you entering a new market?
What information will you include on your map?
When this is sorted out, you can proceed to the next step.
3. Explore and identify who your stakeholders are.
During this step, you should brainstorm with the rest of your team.
When identifying stakeholders, consider everyone involved (both internally and externally) in all aspects of the process.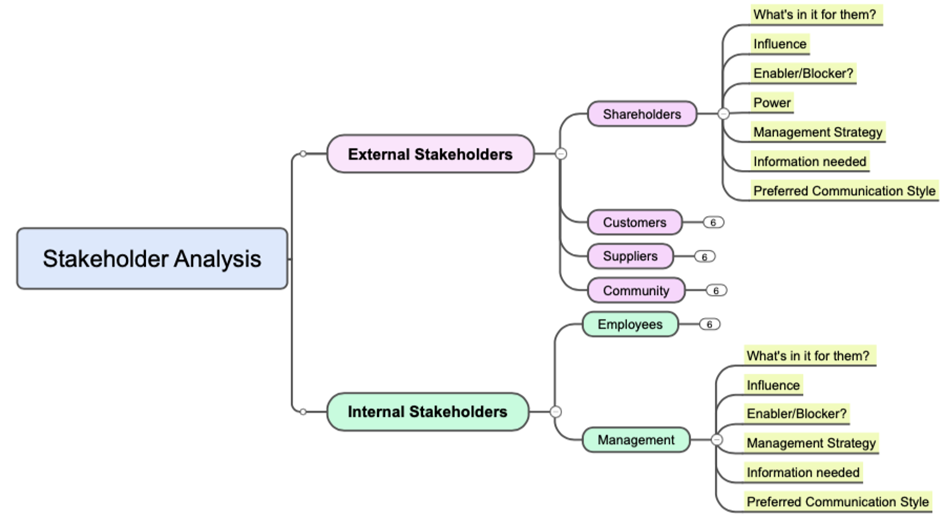 4. Define the goals, interests, and involvement of each stakeholder.
Now that you've defined your stakeholders, you can begin to discover their wants and needs.
You'll want to represent their goals, interests, and level of involvement in your analysis.
What does each stakeholder want to gain from your project? What are the goals they want to achieve? What are some of the concerns or issues with the project?
You'll need to figure out what level of involvement each stakeholder has throughout the process.
The three levels of involvement include:
High-involvement stakeholders

are people with significant interest in your project or organization who could be critically affected by its success or failure.

Medium-involvement stakeholders

are moderately interested in your project or organization but not as much as high-involvement stakeholders.

Low-involvement stakeholders

have a minimal interest in your project or organization and won't be hugely impacted by the outcome.
5. Design and develop your engagement plan.
Once you have all the necessary stakeholder information, you can start designing your engagement plan and stakeholder map.
MindManager offers several mapping templates that you can use to facilitate your stakeholder analysis.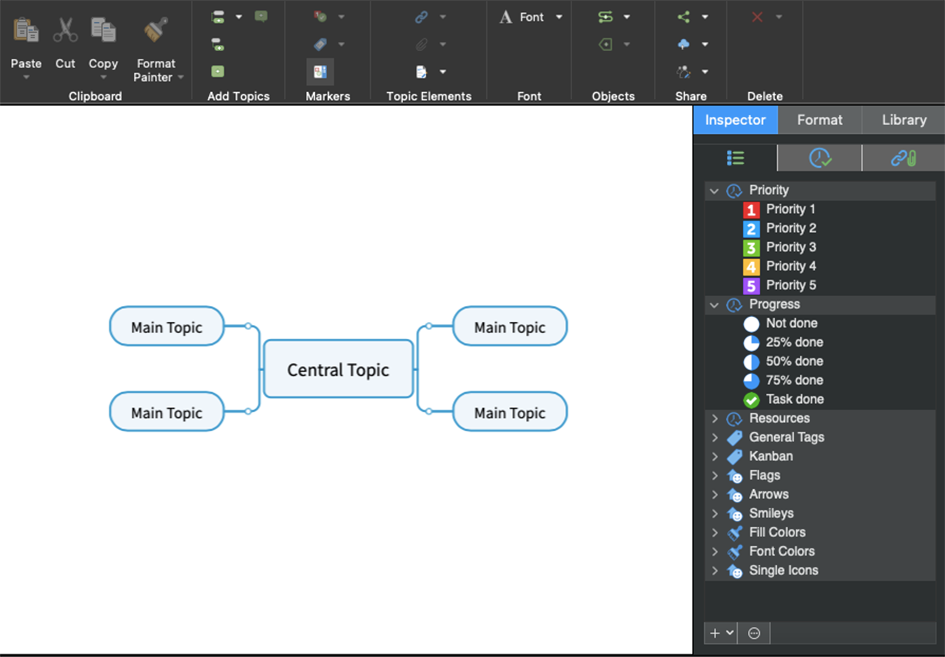 For example, you can easily manipulate MindManager's free radial template, concept maps, or spider diagrams to show valuable stakeholder information.
You can track each stakeholder's power level, engagement, and interest in your responsibilities using text markers.
From here, you can start to develop the proper strategies to generate interest and build support for the initiative of your stakeholders.
In the radial template, you can use map markers and filters to quickly identify the key stakeholders that need the most care and attention, the ones that you need to keep informed, and the others that you need to stay satisfied with.