MindManager Org Chart Software
An org chart (short for organizational chart) is a diagram used to show the structure of an organization or company.
Using images and a hierarchical system of words connected by lines, org charts are an easy way to see relationships among individuals within a company.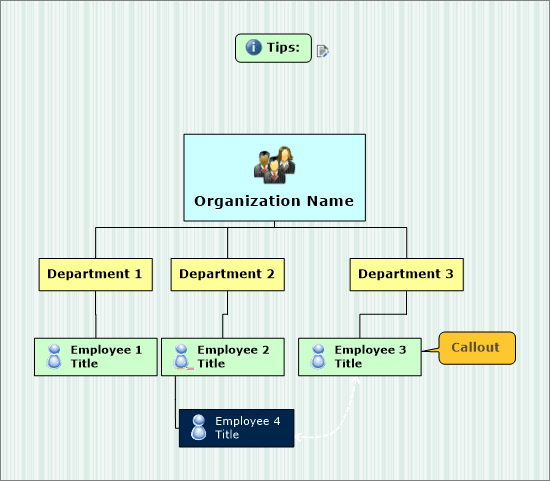 ---
Download MindManager's Org Chart Maker Today!
---
Why use Org Charts?
While reading a list of names and titles is informative, it's not as effective as seeing data laid out in front of you.
Visualizing information on a map or chart improves memory, speeds up the learning process, and is a much easier way to form an understanding at a glance.
Why use MindManager as your Org Chart Tool