MindManager Strategy Map Software
A strategy map is a diagram that represents a strategic process. Often used by organizations as a management tool, it's a method for creating a roadmap to specific goals.
Using a hierarchical system, thoughts and ideas are arranged on a single page to show the process in full.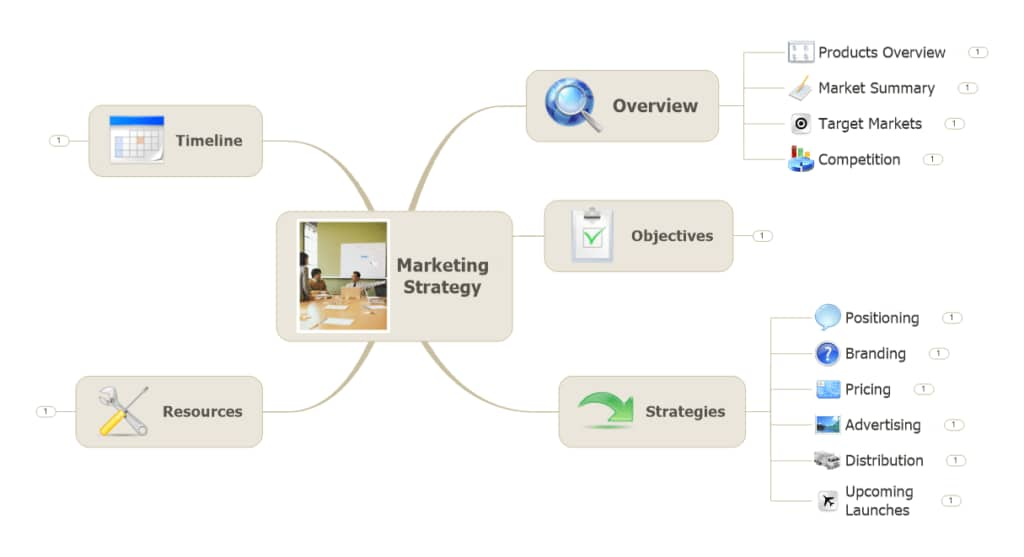 ---
Download MindManager's Strategy Mapping Software Today!
---
Why use Strategy Maps?
Strategy maps improve the brainstorming process, clearly represent goals, and are structured in a way that can be easily understood.
Since all of the information is laid out visually, it's easy to see the process from start to finish without confusion.
Why use MindManager as your Strategy Mapping Software