What is a Spider Diagram?
Spider diagrams are visual tools used to organize data in a logical way.
A main concept is laid out on a page and lines are used to link ideas. As more ideas branch out, you're left with a graphical representation of something that may otherwise be difficult to understand.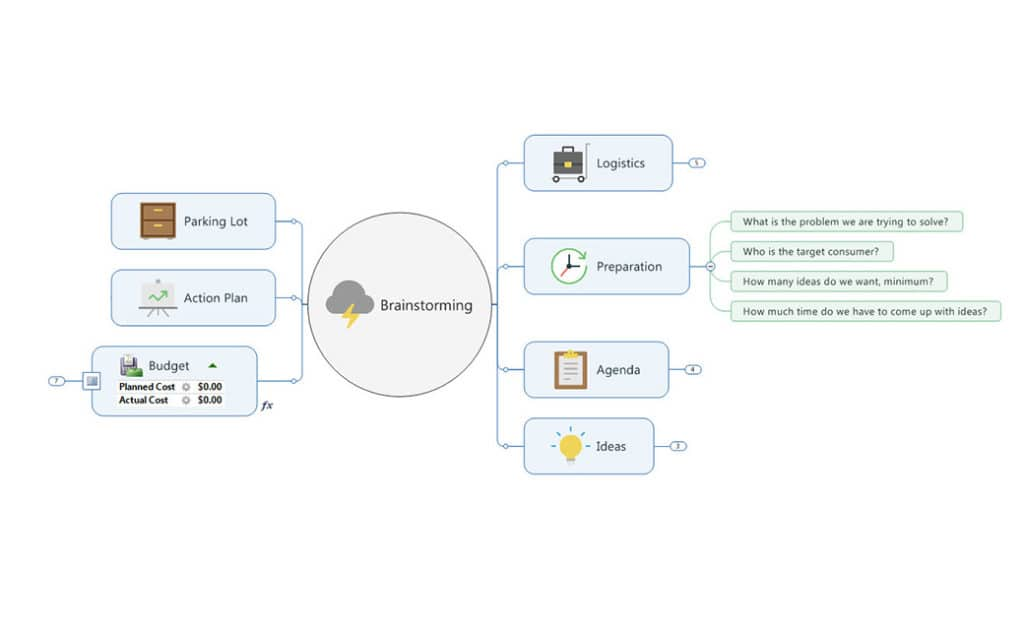 ---
Download MindManager and Start Making Spider Diagrams Today!
---
Why make Spider Diagrams?
For most, visualization is the best way to fully comprehend something. When dealing with complex information, creating a spider diagram is a quick and easy way to organize concepts and ideas.
When data is shown as a map or diagram, it more closely reflects the way our brains are structured.
Why use MindManager as your Spider Diagram Maker