What is a Visual Map?
A visual map is a way to take an idea or concept and transform it into a visual aid for better understanding. Using a series of main ideas that branch into more specific ones, visual maps allow you to see complex information laid out in front of you for a more comprehensive understanding.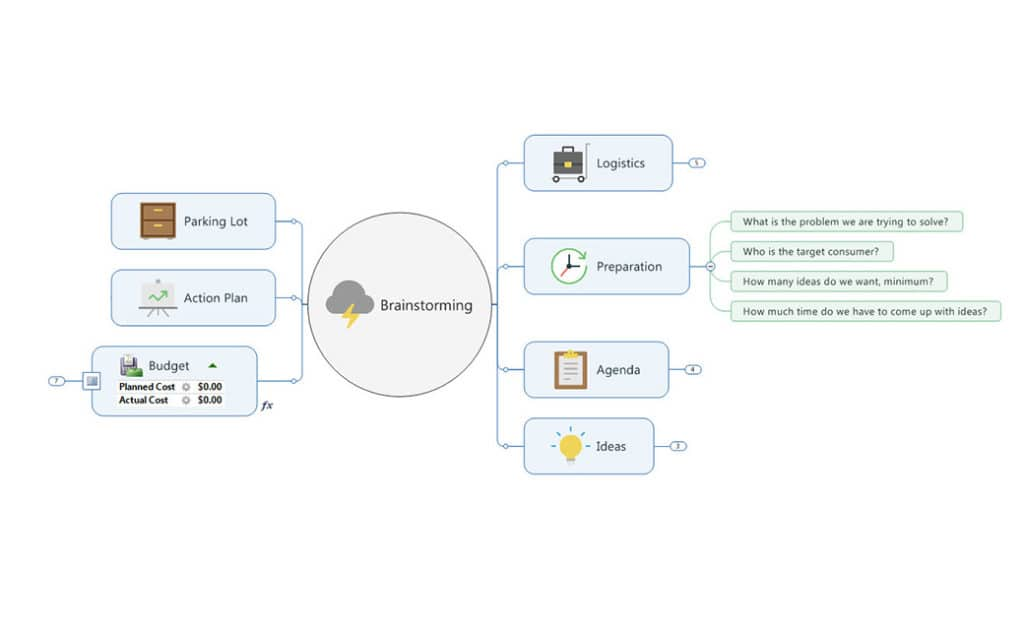 ---
Download MindManager and Start Making Visual Maps Today!
---
Why make Visual Maps?
Traditional note taking relies too much on text. When people are able to see images and information that flow into similar topics, the brain is able to comprehend that data better.
This not only improves understanding, but you're able to remember and recall the information much more accurately.
Why use MindManager as your Visual Mapping Software